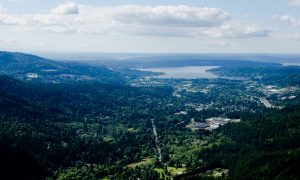 With the Seattle skyline and the Olympic Mountains to the west, and the looming grandeur of the Cascades to the east, Sammamish rests comfortably in the embrace of Washington state's famous natural beauty. Home to over 50,000 people, the residential community is located on the eastern shore of Lake Sammamish, with Redmond to the north and Issaquah to the south. In a quest for self-determination, Sammamish incorporated as a city in August 1999. Since then the city has been busy building new roads, designing parks and creating other community infrastructure.
The name Sammamish is derived from two Native American Skagit words: Samena – hunter and mish – people. Historically an area of timber and agricultural activities, Sammamish now boasts many of the finest residential areas in the Puget Sound region set in an environment of green spaces, including wetlands and community parks. The area has long been considered to be excellent for families as evidenced by the substantial number of people under 18, the excellent school systems and the emphasis on organized youth activities.
Sammamish is a city with families who value the quality of life. The city takes pride in its stewardship of the natural environment, its sense of community and its vision as a family friendly, kid safe community. Sammamish is fortunate to have both the Lake Washington and the Issaquah School Districts within city limits. Both school systems are highly rated. Parents and educators are active with school programs within each school system.
Sorry we are experiencing system issues. Please try again.