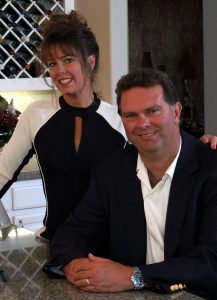 Patti Chalker has successfully been helping families buy and sell homes for over 2 decades. Patti is in the Top 1% year after year with John L Scott and holds a Managing Broker's License, the CRS designation (Certified Residential Specialist, an elite group of professionals totaling only 5 percent of Realtors nationwide), The Certified Negotiation Expert (CNE designation), Senior Real Estate Specialist (SRES designation) and is an Accredited Staging Professional (ASP designation). Patti understands that buying and selling a home is one of life's most important decisions and is a serious responsibility. Her hard work and savvy negotiating benefits her clients and helps reduce the stress and anxiety often associated with real estate transactions. Patti believes that trust is the corner stone of a solid business relationship. Whether you are buying or selling, above all, you have to trust and have full confidence in the person that is managing and orchestrating one of your most important assets.
"My commitment is to the highest ethical standards, integrity and dedication to providing excellence in customer service together with my honest straight forward approach, insures my clients of a successful real estate experience."
It's truly all about my clients, tailoring the experience for them!
Brad, Patti's husband of 30 plus years works as Patti's accredited buyer's agent and works full time alongside Patti mainly assisting buyers with all of the details of the home buying process. Brad spends countless hours researching and previewing homes before he ever takes a client to see a house. Once the home is identified, Patti usually gets involved in the negotiation process and Brad is there through all of the inspections, appraisal visits, up through closing and even after helping with any new homeowner related item needed.
Customer service is paramount to Patti & Brad's work ethic. They offer their clients unsurpassed representation with enthusiasm and hard work. When you hire Patti to represent you, you get Patti (and if you're a buyer–Brad as well), not a team of assistants whom you've never met. She feels strongly about giving her clients the highest level of service and no one knows your home or needs the same as she does.
"I feel the service I offer my clients has to be the very best. I am very results and action oriented but it is the concerns and comforts of each and every client that are the most important. I strive to make the real estate process as effortless as possible for both buyers and sellers."