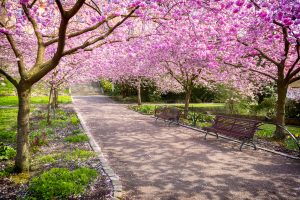 From urban sophistication to small-town charm, Issaquah offers the best of the Northwest lifestyle. This suburban center deftly weaves the amenities of city life with the hospitality of a hometown community in a stunning setting of mountains, water and trees. A technology-infused blend of business opportunities, a major transportation corridor and a bounty of natural wonders attracts families and commerce to Issaquah, a community that still holds close its humble history in logging and coal mining. Surrounded by stunning mountains and outdoor recreation, yet still close to urban centers, Issaquah has become the Northwest destination for living, working, playing, and doing business in the 21st century.
Settled on the southern shores of Lake Sammamish between foothills framing Mount Rainier, Issaquah shares its inviting valley with bald eagles, great blue herons, and thousands of spawning salmon. From its vibrant shopping districts and booming business parks to the historic main street and network of trails, the town is unmatched for quality of life. Whether you thirst for innovative arts, fine dining, extreme sports or unique shops, Issaquah packs them all into a world-class village.
Attracting high-tech and retail giants, Issaquah has established itself unequivocally as a prime Northwest business location. Strategically located just 17 miles east of Seattle along the bustling Interstate 90 business corridor, Issaquah attracts regional, national and international businesses to its scenic and friendly community.
Microsoft recently completed the purchase of 63 acres at Issaquah Highlands, which could eventually house up to 4,500 workers in 1.2 million square feet of office space. The remaining 87 acres once reserved for Microsoft will allow Port Blakley Communities to develop an expanded retail center, additional office buildings, residences and other potential uses.
Recent annexations and development of urban villages has boosted the population of Issaquah to more than 15,000. The fast pace of growth is likely to continue with additional annexations and the influx of new residents and businesses. Residents of Klahanie and South Cove/Greenwood Point will vote in November 2005 on joining Issaquah. Just next door on the Sammamish Plateau to the north of town, the City of Sammamish, incorporated in August of 1999, is now home to 36,500 residents and two commercial centers along the busy corridor between Issaquah and Redmond.
Sorry we are experiencing system issues. Please try again.